Happening Now, Join
Week 1's topic has been posted, and parents are responding with their comments.
Check your email for login instructions.
Registration is open to allow as many parents to join who are
willing to catch up in their postings on the Discussion Board.
Helping Your Student Reach Their Full Potential of Academic Success
Free Guided Online Parent Training Seminar

A. Seminar Topic and Description
Learning Styles and Multiple Intelligence Seminar
The Parent will learn and be trained on how to determine their student's unique way of learning and processing information, how to recognize and strengthen areas of deficiencies, and family support on homework, projects, etc. Parents will learn about differentiated multi-leveled teaching, learning, assessment, evaluation, etc.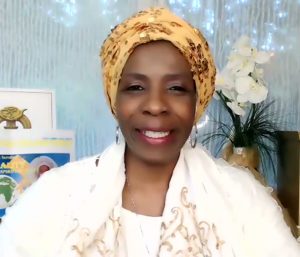 Dear Parent, Parent Liaison, PTA/PTO Officer, Counselor, etc.
I am Queen Miata, Founder and CEO of The National Parent Education Center, and I welcome you to the 2021-2022 School year. It is my honor to be able to reach out to you with wonderful news.
The National Parent Education Center will be holding its first SY 2021-2022 Parent Seminar. If you have worked with us before, you know how Enlightening, Educating, and Elevating our In-Person Seminars are. However, over the past year, the role of
Parent as Teacher has been emphasized and Parents have become more tech-savvy. Therefore, this Seminar will pilot the strength of the Online Parent Seminar, and as always, we want to 'Partner with You'.
It will be our pleasure to work with you on the common objective to Increase Academic Success in our students by teaching educational concepts to Parents that increase Parental Engagement in the Home and with the School.
Sincerely,
Queen Miata
—
The National Parent Education Center
Serving, Supporting and Educating Parents on Education
We help Parents Create Quality Education For Their Child

]
B. **Free Seminar Book

Title 1 compliance
FROM PARENT to POWER



Parents, the Power behind your Child's Success

*Love
*Unlocking Your Child's Full Potential
*Cultivating Your Child's Uniqueness
*Helping Your Child Succeed in School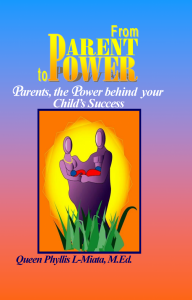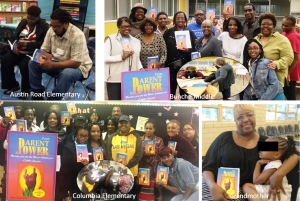 Enlightening, Educating, and Elevating

Helping Your Student Reach Their Full Potential of Academic Success
Easy Seminar 1, 2, 3s:
1. Get Book (will mail )
2. Guided Discussion Board (Facebook like but not Facebook)
Post 1 Comment and Reply to 1 comment on our Private Discussion Board
weekly beginning October 3, 2021.
This is very important for the learning and understanding of the material.
3. Zoom Online Seminar November 13, 2021: 12 PM to 2 PM

MUST REGISTER